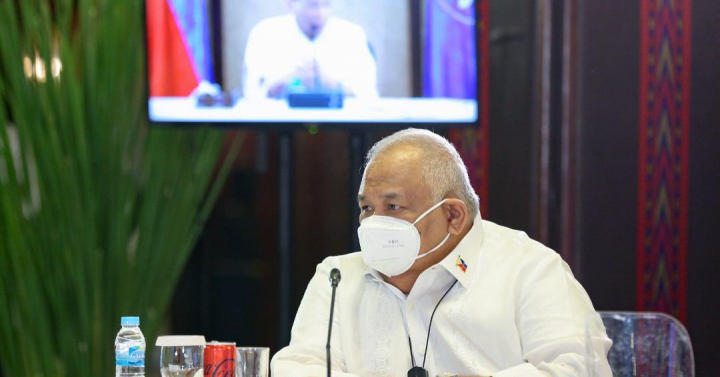 The Duterte government has shaped a better future for Filipinos and the economy
MANILA – Despite the economic and social disruption caused by the Covid-19 pandemic, a Palace official said on Tuesday he believed the Duterte government's "revolutionary reforms" implemented before and during the health crisis had helped shape a better future for the economy and the population. .
Executive Secretary Salvador Medialdea trumpeted the Duterte administration's socio-economic reform agenda during the Philippine Economic Briefing (PEB) at the Philippine International Convention Center (PICC) in Pasay City.
Themed "Six Years of Institutionalizing Game-Changing Reforms Shaping the New Economy," the PEB tackled the socio-economic reforms of the Duterte administration over the past six years, including the efforts of the government to accelerate economic recovery amid the coronavirus disease 2019 (Covid-19) pandemic.
Medialdea explained how these reforms have helped pursue inclusive economic growth in the Philippines which he said "not only measured by statistics, but can be seen, touched and felt by the Filipino people."
"These reforms not only benefit our people today, but also lay the foundation for more resilient and sustainable growth and widely shared prosperity," he said in his speech.
He cited how Duterte, even before taking office, announced a 10-point socio-economic program that then increased take-home pay for workers, cut corporate taxes, streamlined the system of tax incentives, increased competitiveness of the Philippines, fostered financial inclusion. and digitization, and improved the ease of doing business in the country.
The economic team presented Duterte's socio-economic agenda to the business community at a two-day conference in Davao City in June 2016.
With these reforms, Medialdea said he was confident that the country would gradually recover from a major pandemic-related downturn in 2020.
"The pandemic has disrupted the Philippines' fast track to upper-middle-income status, but we are confident that the disruption is only temporary," he added.
He pledged that the Duterte administration will continue to build a market-friendly policy environment that reflects the shared vision and aspirations of the business, youth and civil society sectors.
"While many challenges remain, I am confident that we have shaped a better future for our economy and our people. The Duterte administration will continue to work towards a smooth transition and leave the public service with stronger foundations in place for inclusive and sustainable economic growth," he added.
During the PEB, the Secretary of Finance, Carlos Dominguez, provided updates on the country's fiscal performance while the Governor of Bangko Sentral ng Pilipinas (BSP), Benjamin Diokno, presented the latest developments in the monetary sectors , external and financial of the country. (NAP)