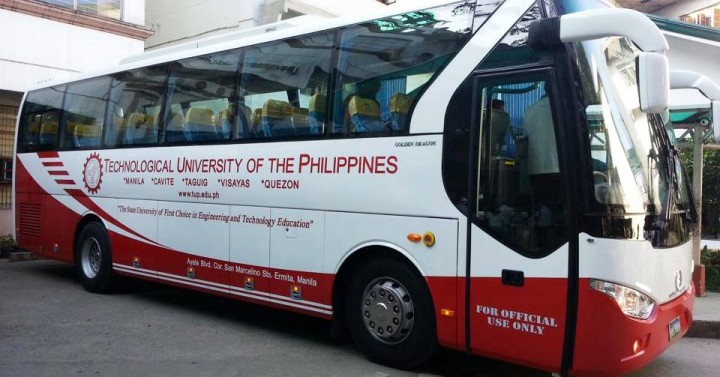 Sandigan quashes bribery convictions of 3 TUP officials
MANILA – Three officials of the Tenders and Awards Committee (BAC) of the Technological University of the Philippines (TUP) have been exonerated after the Sandiganbayan cleared them of corruption charges over a PHP 8.4 million construction contract in 2009.
The 24-page decision of the Anti-Corruption Court Second Division dated February 21 overturned the Manila Regional Trial Court Division 50 decision and overturned the convictions of Dr. Vicky Galiza, Dr. Melito Baccay and the architect Roberto Panganoron.
The bribery court said the 2020 Manila court ruling that sentenced the trio to up to six years in prison with a life ban from public office was "untenable and purely speculative".
"TUP-BAC's recommendation to award the contract to Monteurs 2000 Inc. is not unwarranted and there is no evidence that it adversely affected the facilities renovation/construction project," reads the Sandiganbayan decision.
The contract was for the renovation of a stage and an audiovisual room and the construction of the amphitheater at TUP Manila.
Among the shortlisted bidders were 168 Paragon International Merchandise, which had the lowest bid, and Erectors 2000 Inc.
During the post-qualification process, however, the Philippine Contractor Accreditation Council of the Ministry of Commerce and Industry noted that Paragon had been delisted, was not registered for government projects, and that his license was fake.
Company owner Manolito Ong acknowledged receipt of the job disqualification notice and demanded reimbursement of Paragon's bid bond of PHP 100,000.
The TUP-BAC refused to reimburse in accordance with the tender rules.
Ong sued TUP officials in 2014 and claimed that Erectors 2000 Inc.'s certificate of registration with the Securities and Exchanges Commission (SEC) was also revoked in 2005 for failure to comply with reporting requirements. .
In 2020, the Manila court convicted the three officials, saying it was their duty to check or verify with the SEC before recommending the award of the contract.
The Sandiganbayan ruled. Nevertheless. that at the time of the tender in 2009, the applicable rules were the Public Procurement Act 2003 Rules, where BAC was not required to undertake verification and validation documents.
The rules were later tightened in 2016.
"The Court considers that by ultimately favoring the Editors and recommending the award of the contract to them, the TUP-BAC did not provide an undue advantage to the Editors. The action of the TUP-BAC in the time was not lacking in adequate or official support. It was not unwarranted, unauthorized or without adequate justification or grounds," the decision read. (NAP)