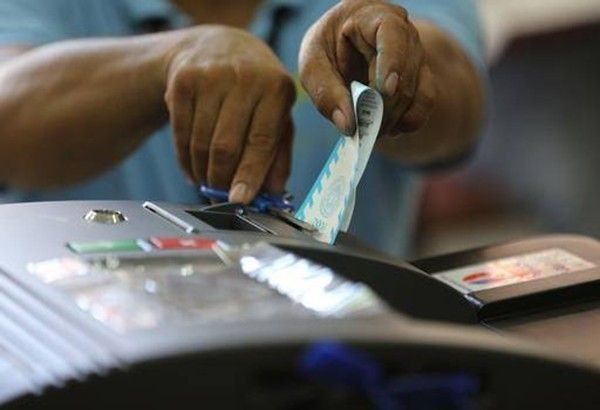 Robredo's Camp Urges Comelec to Investigate Reported Smartmatic Breach
MANILA, Philippines – The camp of presidential candidate and vice-president Leni Robredo has urged the Electoral Commission (Comelec) to thoroughly investigate the security breach reported by election service provider Smartmatic and take appropriate action. .
"Whichever candidate we support, we all agree on the importance of fair, peaceful and credible elections," said Robredo's spokesman, attorney Barry Gutierrez.
"But we should be responsible for any claims of alleged 'violations,'" Gutierrez added.
Following an executive session on Thursday, senators expressed concern over the reported breach involving Smartmatic.
Among them were Senate President Vicente Sotto III, a running mate, and Senator Imee Marcos, who chairs the Electoral Reforms Commission and whose brother is running for president.
Comelec, for its part, maintained that all the systems that will be used in the upcoming elections are secure and accurate, adding that no hacking incident has occurred in the agency's systems.
The reported breach is currently under investigation by the National Bureau of Investigation, the Cybercrime Investigation and Coordination Center, and the National Privacy Commission, among others.
Former DepEd chiefs support Leni-Kiko
Six former secretaries and at least 90 former officials, staff and teachers of the Department of Education (DepEd) have endorsed the tandem of Robredo and Senator Francis Pangilinan.
Among those who signed the statement of support were former DepEd chiefs Edilberto de Jesus, Fe Hidalgo, Mona Valisno, Jesli Lapus, Florencio Abad and Armin Luistro.
De Jesus, Hidalgo, Valisno, Abad and Lapus served during the administration of former President Gloria Macapagal-Arroyo, while Luistro was the education chief during the tenure of former President Benigno Aquino III.
According to former education officials and employees, Robredo and Pangilinan "both bring a solid background and deep understanding of the education sector, its challenges and what needs to be done."
"A vote for them on May 9, 2022 goes beyond electing sincere, genuine and competent leaders. A vote for them is a vote for quality education for all Filipino learners," they added.
They stressed the need for leaders who will champion lifelong learning for all Filipinos and understand the value of education in every person's life and as the foundation for the development and growth of our country. .
Earlier, thousands of educators and scholars from different institutions expressed their support for Robredo's candidacy for president, including at least 117 current and former presidents and heads of schools, colleges and universities.
These include former chairs of the Higher Education Commission Patricia Licuanan, Angel Alcala and Ester Garcia and former chief executive of the Technical Education and Skills Development Authority, Edicio dela Torre.
Faculty and other members of the academic community of the University of Santo Tomas, Ateneo de Manila University, De La Salle University, San Beda University and the Asian Institute of Management also released statements supporting the vice president.
Robredo and Pangilinan were also supported by more than 100 members of the Society of Jesus religious order, more commonly known as Jesuits, and the De La Salle Brothers of the Taft Community.
These include Ateneo de Manila University President Roberto Yap, Ateneo de Manila former President Jose Ramon Villarin, Ateneo de Cagayan-Xavier University President Mars Tan, the Ateneo de Naga University, Roberto Exequiel Rivera, the president of De La Salle Philippines, Raymundo Suplido and the president of De La Salle University. Bernard Oca.
Robredo and Pangilinan were in Pagadian City on Friday to conclude their four-day visit to Mindanao, which included campaign stops in General Santos, Cotabato, Basilan and Zamboanga, among others.
Bishop challenges Bongbong
Meanwhile, a Catholic bishop has challenged presidential candidate Ferdinand "Bongbong" Marcos Jr. to practice what he said about respecting what the court orders him to do regarding alleged wealth. ill-gotten from his family.
"The presidential candidate has been very consistent in his statements, saying he will respect court orders…I think it is time he put his speech into practice," said Bishop Jose Colin Bagaforo, National Director of Caritas Philippines.
Bagaforo's statement came after Marcos said at Wednesday's "Kapihan sa Manila Bay" forum that he was handing the matter over to their lawyers, stressing that he would do whatever the court orders.
But he pointed out that there was a lot of fake news about his family's alleged illegally acquired assets, including the inheritance tax cases against them.
Bagaforo said if Marcos wanted to clear his family's name, he should do it honestly and sincerely. "Even your great-grandchildren will be haunted by a past they did not make or choose," the Prelate said. –Robertzon Ramirez