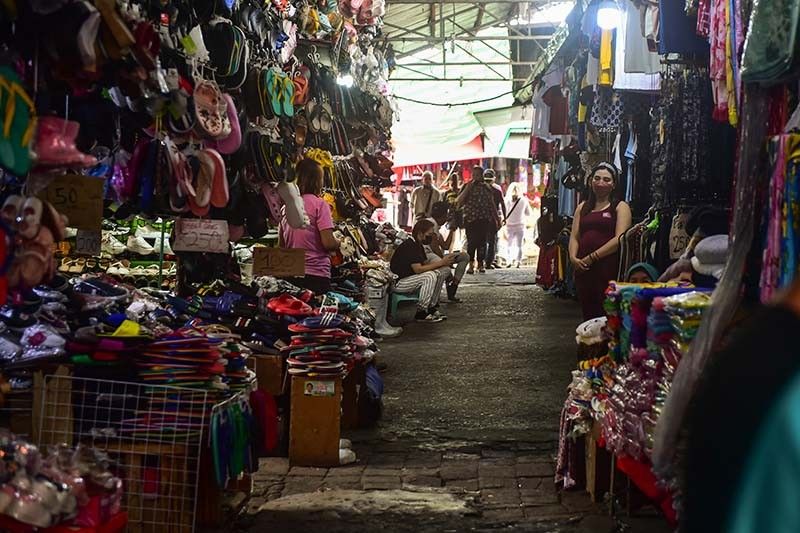 Philippines back to bottom in COVID-19 resilience rankings
January 28, 2022 | 10:41 a.m.
MANILA, Philippines – The Philippines once again ranks at the bottom of a ranking that measures the resilience and response of the world's 53 largest economies to the COVID-19 pandemic.
With a score of 48.3, the Philippines dropped to last place in Bloomberg's COVID-19 resilience rankings for the third time in the past five months. The country ranked 50th last month.
"Difficulty administering vaccines in remote areas continues to be a vulnerability as the country sees an increase in Omicron worse than other Southeast Asian countries like Malaysia, Indonesia and China. Thailand," Bloomberg said.
He also said developing countries, including the Philippines, were struggling to administer COVID-19 vaccines due to logistical issues.
The ranking is based on 12 indicators related to virus containment, quality of healthcare, vaccination coverage, overall mortality and progress towards open borders.
The Philippine government has repeatedly dismissed the Bloomberg ranking, saying it does not cover every country in the world. Barrister Harry Roque, a former Palace spokesman, said in September 2021 that "being in last place does not mean we are in last place in the whole world".
"We are only last among the countries studied by Bloomberg," he also said.
Record rise
Authorities have tightened restrictions in Metro Manila and other provinces in recent weeks as the hyper-contagious variant of Omicron led to a record rise in COVID-19 cases. A total of 1,153 cases of Omicron have been detected in the country.
Health Secretary Francisco Duque III said on Monday infections in and around the capital region were declining, while other provinces in Luzon showed signs of leveling off.
Since March 2021, only 58.1 million people have completed vaccination against COVID-19, while 60 million have received partial protection. More than 6.8 million people received booster shots.
The United Arab Emirates leads the Bloomberg COVID-19 Resilience Ranking, followed by Saudi Arabia, Finland, Turkey and Singapore.
Argentina (49th), Russia (50th), Romania (51st) and Vietnam (52nd) joined the Philippines in the lower echelons of the rankings.
In the Philippines, more than 3.4 million cases have been recorded since the start of the pandemic, with more than 53,000 deaths.