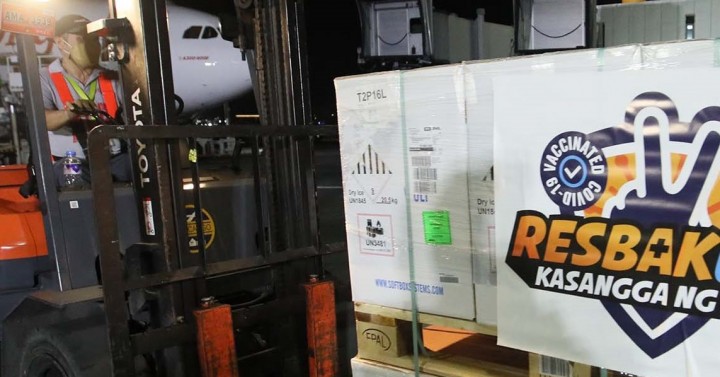 PH hits a single day 1M of Covid-19 jabs administered
MANILA – The government met its goal of administering at least one million coronavirus vaccines per day as the daily vaccination rate gradually increased after the weekend and All Saints' Day.
The country reached that goal Thursday with 1,119,389 injections, a gradual increase from 932,762 doses Tuesday to 948,521 Wednesday.
Data from the National Covid-19 Vaccination Dashboard showed that the Philippines has already administered 62,474,334 doses nationwide.
In the National Capital Region (NCR), approximately 88.86 percent of the eligible population are now fully immunized.
There are 28,718,856 Filipinos who have completed their protection against the dreaded disease, representing 37.23 percent of the estimated 110 million people.
The average daily injections administered over the past seven days were 608,878 doses.
In an interview on Friday, the head of the National Covid-19 Task Force and Secretary to the Vaccine Czar Carlito Galvez Jr. cited the need to further accelerate the vaccination program, especially in areas with low risk where one is very hesitant to vaccinate.
Citing a local survey, Galvez said 20-30% of the population are reluctant to get vaccinated against Covid-19.
"If we translate this, it will be more or less 20 to 30 million. As the Israeli experts have said, if you have more than 20 million people moving around without being vaccinated, we cannot get out of this pandemic," he added.
So far, Galvez said the country has an adequate supply of vaccines, and more vaccines will arrive in the coming weeks.
"With the abundance of supply that we are heading towards right now, we see that one day we will incentivize those who are vaccinated. This means we will give the vaccinated more incentives to move while the unvaccinated. will be restricted, "he said.
The Philippines received 108,912,560 doses of the Covid-19 vaccine, with 866,970 additional doses of Pfizer-BioNTech arriving on Friday evening and 866,970 more on Saturday. (ANP)