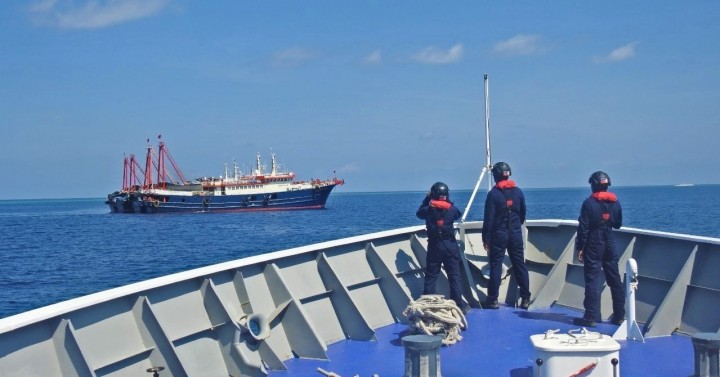 Govt should focus more on WPS as Reds threat diminishes: Lacson
MANILA – Partido Reporma flag-bearer Senator Panfilo "Ping" Lacson said Thursday that the government should focus more on security threats in the Western Philippine Sea (WPS) with the steady reduction of Communist rebels and local terrorists.
"Kasi lumiliit na o nababawasan na 'yung threatens gallant her insurrection, sabihin natin sa mga NPA (New People's Army), year. Further in the Philippines na-reduce na, hindi tulad noong araw, 'di ba? (The threat of insurgency, say from the NPA, is diminishing or diminishing. More and more areas in the Philippines are seeing their (insurgency) problems alleviated, not like back then)," he said in a statement.
With internal threats posed by communist rebels now reduced, Lacson said there was now a need to improve the technical capability of the Armed Forces of the Philippines.
Lacson, also chairman of the Senate Committee on National Defense and Security, Peace, Unification and Reconciliation, said the Philippine Navy could also use more modern weapons, equipment and ships to patrol the seas, in especially the territories of the country in the WPS which are claimed by China.
Lacson has previously said he is open to joint venture with other countries to explore energy resources such as oil and natural gas in the WPS.
He said the country is not just limited to a dialogue with China on the issue, as many other countries want to help the Philippines on this.
Lacson also insisted that the country assert its rights in the WPS by strengthening its presence in the disputed region, initially by sending more people such as research teams and scientists to the island of Pagasa, than the officials of Lacson and of the Partido Reporma visited last November.
The government should also improve its facilities in its WPS outposts such as Pagasa to improve the country's surveillance and security on our territories there, he added. (NAP)