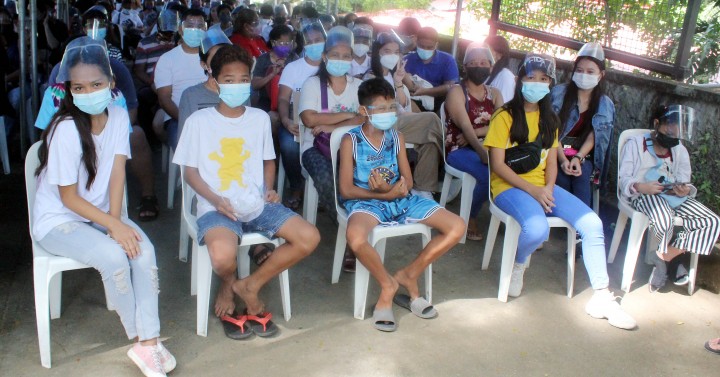 Government monitors surges in 22 areas outside Metro Manila
MANILA – The government is monitoring the growth rate of coronavirus disease 2019 (Covid-19) cases in 22 areas outside Metro Manila, Malacañang said on Wednesday.
Cabinet Secretary Karlo Nograles, acting presidential spokesman, said authorities were in close coordination with the Inter-Agency Regional Task Force for the Management of Emerging Infectious Diseases (IATF-EID) and were looking closely at the following areas :
– Calabarzon
– Center of Luzon
– Ilocos region
– Dagupan City
– Cordillera Administrative Region
– Baguio City
– Province of Cebu
– Cebu City
– City of Lapu-lapu
– City of Mandaue
– Iloilo Province
– Iloilo City
– City of Bacolod
– City of Cagayan de Oro
– Davao City
– City of General Santos
– City of Ormoc
– The city of Naga
– Western Samar
– City of Tacloban
– Biliran
– South Zamboanga
"What we're seeing now is that cases in Metro Manila and actually some areas in Region 4-A and 3 are slowing down in terms of growth rates, we're seeing higher growth rates in these areas (above mentioned)," he said in an interview with CNN Philippines.
Nograles said these areas of concern need to further increase hospital bed capacities for Covid-19 patients to prevent their respective healthcare utilization rate (HCUR) from exceeding 70%.
Meanwhile, the government is boosting telemedicine services in these areas to prepare patients who will go into home isolation if the number of cases increases further.
"Like what happened here in the NCR, we have reserved the beds for severe, critical and moderate cases, while mild and asymptomatic cases can be isolated at home," Nograles said.
The official said the government was also set to announce Metro Manila's alert level from February 1 to 15 over the weekend. He said an IATF-EID meeting is scheduled for January 27.
"That would be one of the topics we would discuss. We would look at what the numbers look like in terms of bed utilization rate, average daily attack rate (ADAR) and two-week growth rate," said he declared. noted.
"[P]maybe we will have to make a decision regarding Metro Manila over the weekend because the weekend is closer to February 1st and what we want to do is make a decision on alert levels as close to February 1 as possible," he said. (NAP)