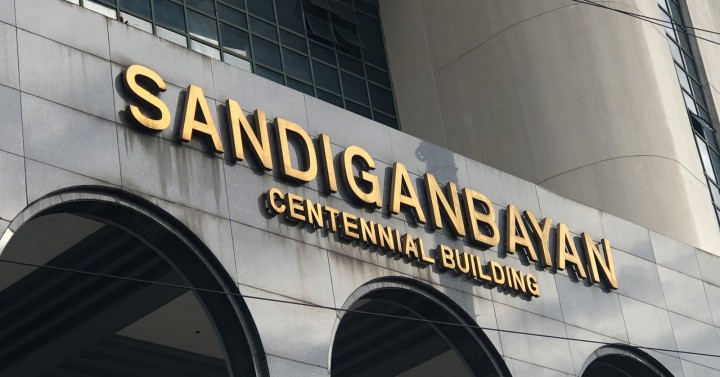 Ex-Iloilo Solon, 2 other convicted of PDAF fraud
MANILA – The Sandiganbayan convicted a former lawmaker and two others on two counts of bribery in funding a vocational education program run by the Technical Education and Skills Development Authority (TESDA) using the Fund for priority development aid (PDAF) in 2005.
In a 33-page decision written by Deputy Judge Oscar Herrera Jr. dated November 12, the Anti-Registry Court's Second Special Division sentenced former Iloilo District 2 representative Judy Syjuco, the former general manager TESDA Assistant for Field Operations, Santiago Yabut Jr., and Tagipusuon. The president of the cooperative Maria Nela Yniesta from six to eight years in prison for each count.
The three men were also ordered to pay the government a total of PHP 6.984 million in civil liability.
The evidence presented by the prosecution "has more than sufficiently established the quantum evidence required for the conviction of the accused of the offenses charged," the Sandigan ruled.
The case against Syjuco's husband, then TESDA's managing director, Augusto Syjuco Jr., was closed after his death in January 2020.
On July 23, 2014, they were accused of having entered into transactions with the cooperative, founded by the Syjucos in 1998, for the implementation of TESDA's "Education for All" program.
The transaction involved a Memorandum of Understanding with the Tagipusuon Cooperative, covering its Reinvigorating Incorporation Assistance Program for Enhancing Employment (I-CARE), which will be funded by Judy Syjuco's PDAF for PHP 20 million. .
Records showed that the Department of Budget and Management issued two orders for the release of special allowances of 10 million pesos each from Judy Syjuco's PDAF in 2005.
The cooperative, according to the survey, was not qualified at the time.
Investigators also found that the late Syjuco issued TESDA Order No. 1C Series of 2006, which purported to provide school bags, supplies and uniforms to elementary and secondary school students in Iloilo's Second Congressional District in under the I-CARE program, in violation of agency rules. mandate to provide technical education and skills development to the Philippine "middle-level workforce".
Mid-level labor is generally defined as the labor force between an unskilled worker and a professional.
In addition to handing over the money to an unqualified cooperative for unauthorized purposes, the court also said "that there had been no proper liquidation of funds received by the Tagipusuon cooperative", noting that the liquidation of PHP 14.7 million from the PDAF of PHP 20 million, as reported by Tagipusuon, was unacceptable.
The court noted that PHP 5.297 million is still missing from the equation and not liquidated, and the PHP 1.687 million used by the cooperative to pay its overheads and other expenses is not allowed under government guidelines.
Tagipusuon also spent PDAF funds on administrative costs, including hotel costs.
"There was a glaring conflict of interest. The accused J. Syjuco appointed TESDA, of which her husband was the director general, as the executing agency, and TESDA appointed Tagipusuon as an NGO (non-governmental organization) to receive the PDAF of the accused J. Syjuco and implement the fatally flawed and highly irregular project. "said the Sandigan. (ANP)