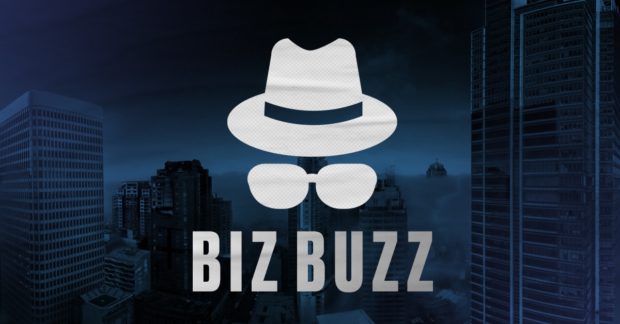 BIZ BUZZ: SM's Growing Footprint in Manila
After winning the rights to redevelop the Harrison Plaza property in Manila, real estate giant SM Prime Holdings has continued to expand its presence in the capital with the acquisition of a smaller but strategically located property just off the downtown complex commercial.
We are talking about the commercial strip just off Harrison Plaza through the Bangko Sentral ng Pilipinas and next to Century Park Hotel. Our industry sources said the acquisition took place during this COVID-19 pandemic and an SM spokesperson confirmed the transaction, without providing further details.
This property is much smaller than Harrison Plaza's 75,000 square meter land area itself – perhaps less than a third – but it can complete the latter's entire redevelopment project, previously estimated at 40 billion pesos.
SM Prime plans to transform the Harrison Plaza area into a mixed-use development "comprising multiple residential towers and a world-class shopping mall, similar to the Podium."
The Manila city government had tapped SM Prime – a longtime anchor tenant since the inauguration of the Harrison Plaza complex in 1976 – as a new partner in the redevelopment of the complex.
SM Prime has replaced longtime concessionaire, the Martel family, as the city government seeks to extract greater value from this prime area.
—Doris Dumlao-Abadilla
The "constant force" of Jollibee
Ysmael Baysa, longtime chief financial officer of Jollibee Foods Corp., is retiring after a stunning career that helped transform the Filipino fast food group into a global name.
Baysa, described as the "stable force" behind the company's expansion over the past 19 years, is stepping down on April 30 this year.
During his tenure, Jollibee grew from less than 1,000 stores in 2003 to nearly 6,000 outlets across 18 brands.
While her food has brought joy to countless diners, Baysa has provided similar satisfaction to shareholders and investors over the years, with Jollibee's market value increasing 15 times from 17 billion pesos in 2003. to 253 billion pesos today.
The new chief financial officer is Richard Shin, a former group chief financial officer and member of the executive committee of private equity firm Grobest Group Holdings Limited based in Taiwan and Hong Kong.
Shin has also held CFO positions for Asia-Pacific at William Grant & Sons Singapore.
Ernesto Tanmantiong, CEO of Jollibee, welcomed Shin's joining the group.
"As we continue our accelerated expansion, we are confident that Richard's global experience and proven track record will help the Jollibee Group achieve its vision of becoming one of the top five catering companies in the world." he declares.
—Miguel R. Camus
New cloud kitchen
Regional cloud or shadow kitchen operator Just Kitchen Holdings Corp. enters the nation's delivery-only foodservice space by setting up stores in two locations.
JustKitchen formed a joint venture with TDG Ventures Inc. (TVI) in the Philippines to build the business using GrabExpress Inc.'s platform—GrabKitchen for food production and GrabFood for delivery services.
The first location will be at Glorietta 2 in the Ayala Mall, which will open on May 14.
JustKitchen said it currently selects food menus from its portfolio of approximately 30 proprietary and partner brands. It also strives to secure the virtual trademark rights of local hero brands in the Philippines.
"With our base in Taiwan, our operations established in Hong Kong, our recent entry into Singapore and the addition of this vast market to our customer base, we continue to execute our international growth plan to bring JustKitchen's unique operating model , its portfolio of food brands and JKOS (a proprietary software for food ordering) technology solution in the Asia-Pacific region," said Jason Chen, co-founder and CEO of JustKitchen.
JustKitchen uses a hub-and-spoke operation model, which offers advanced food preparation in larger central kitchens and final meal preparation in smaller spoke kitchens located in densely populated areas.
The company combines this operating model with online and mobile app-based food ordering powered by third-party delivery companies, to minimize capital investment and operating expenses and reach more customers. in underserved markets.
—Doris Dumlao-Abadilla INQ
Email us at [email protected]
Join our Viber community:
Read more
Subscribe to INQUIRER PLUS to access The Philippine Daily Inquirer and over 70 titles, share up to 5 gadgets, listen to the news, download as early as 4am and share articles on social media. Call 896 6000.
For comments, complaints or inquiries, contact us.